August 03, 2015 by Daniel Kolitz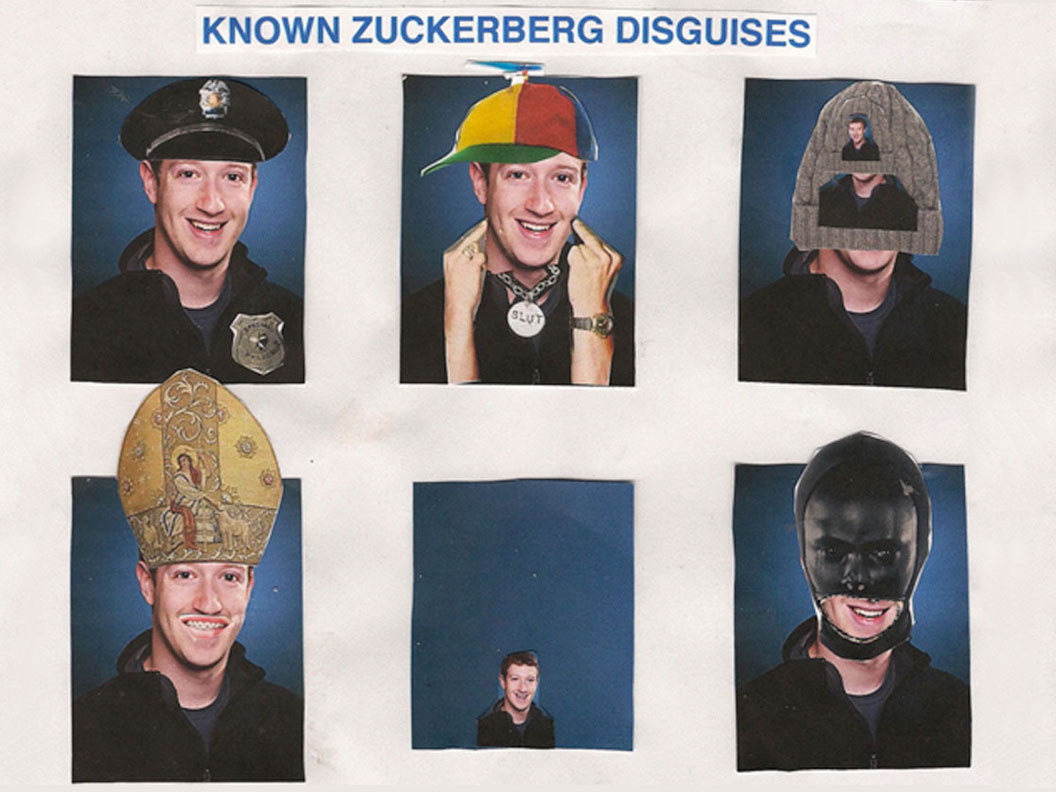 The year is 2016. Facebook CEO Mark Zuckerberg has absconded to parts unknown, making off with the data of Facebook's millions of users. Texas mattress mogul Buck Calhoun has purchased the gutted social network in a fire sale and has now launched a data drive to replenish its depleted stores of valuable personal information.
Daniel Kolitz is the creator of The Printed Internet, a satirical tumblr launched in 2013. He came up with the idea to cut up webpages and rearrange them into much funnier versions in 2012, while working his first job after college. "Sitting there i ended up reading the internet numbingly for 8 hours at work. I almost would stare at it and the words would start to move around, and that was the impetus to let the internet start talking back at you." You can find him on twitter, or email him at dkolitz@gmail.com.
The Data Drive was painstakingly constructed out of paper cut-outs which were printed, collaged and digitally scanned one by one. The entire project was created without the use of photoshop. To reproduce facebook's interface, editor Sam Lavigne used antiquated web technologies, like image maps, in order to make the scanned graphics interactive.
Some images of Daniel's process: