February 14, 2016 by Tega Brain Sam Lavigne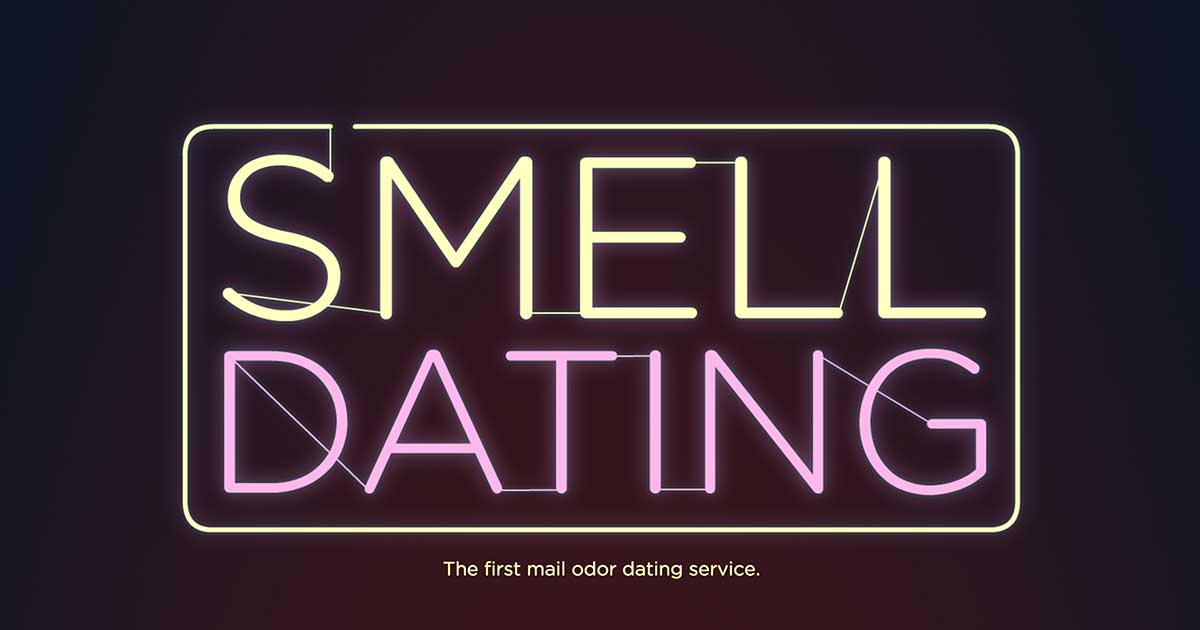 Smell Dating is a mail odor dating service where participants match based on smell.
Q: What is smell?
A: Smell is one of the most poignant and evocative experiences afforded by the human sensory apparatus. Also known as olfaction, it is our physical capacity for detecting and perceiving the molecules around us. It is mediated by specialized sensory cells of the nasal cavity, which can be considered analogous to sensory cells of the antennae of invertebrates. In humans, olfaction occurs when odorant molecules bind to specific sites in the olfactory receptors inside the nose. These come together at the glomerulus, a structure which transmits signals to the olfactory bulb, a part of the brain directly above the nasal cavity and below the frontal lobe. From here, the signals are fed into the limbic system, where emotion and memory are processed, before finally passing into the language-processing frontal cortex. This particular neural pathway means that, unlike sight and sound, smell is interpreted first in terms of memory and emotion before being mapped to language. Although much remains unknown about smell perception, this cognitive process may be the reason that smell is so hard to describe in words, and often thought to be subjective. As researchers Nadia Wagner and Adam Jasper observe, the difficulty with communicating smell is not due to the subjectivity of perception but in describing it in language. This is evident in the English language, which has no specific vocabulary to describe smell and approximates olfactory experience using adjectives borrowed from the other senses.
For more answers to frequently asked questions visit Smell Dating.